Have you recently dewormed your puppy? If yes, you might have asked yourself this question: how long will my puppy keep pooping worms after deworming?
The truth is, it depends on the type of worm, the pup's immune system, the severity of the infestation, and of course, the efficacy of the deworming treatment. Getting rid of the parasites lurking in your furry friend's intestines doesn't happen overnight, so expect to see more of those unsightly worms days after receiving treatment.
If you want a more detailed explanation, check out this helpful article on how long it will take for those unwelcome guests to clear out completely.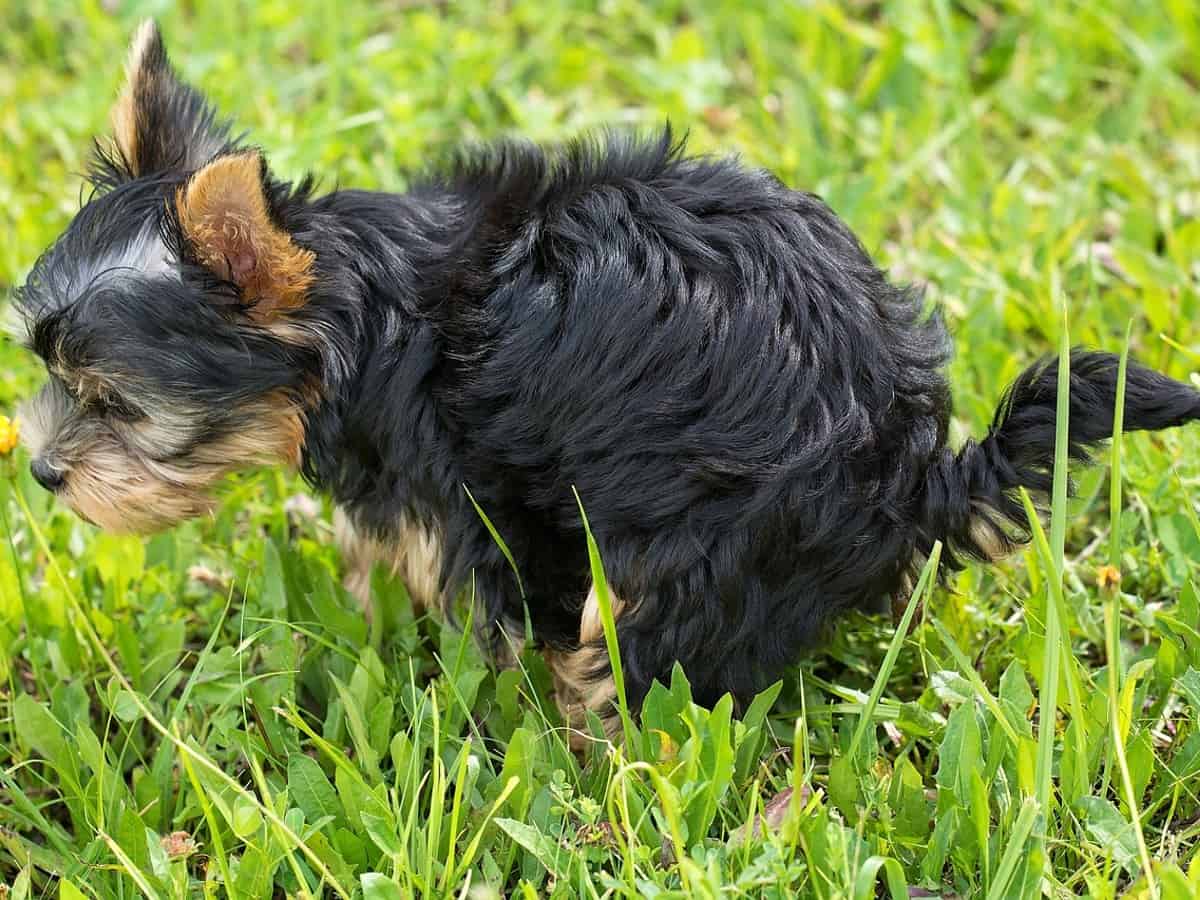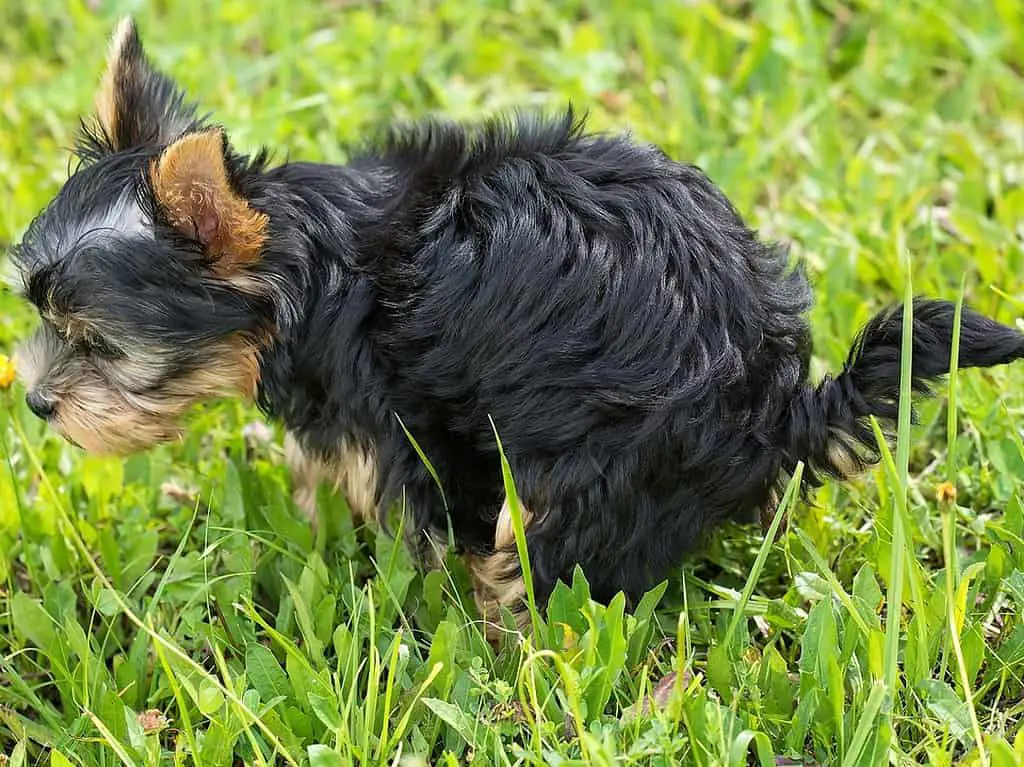 How Does Puppy Deworking Work?
Removing parasitic worms, such as roundworms, hookworms, whipworms, and tapeworms, from a puppy's gastrointestinal system is part of responsible pet care. This process is called deworming and involves administering medications or treatments to prevent these parasites from infesting the puppy.
Before initiating deworming for puppies, it is essential to ascertain the ideal timing and frequency of treatments. Pups frequently acquire intestinal worms through inheritance from the mother in utero or while still nursing; many vets initiate treatment when they are around two to three weeks old, with follow-up sessions occurring at regular intervals until adulthood. Nevertheless, the exact schedule may vary depending on recommendations provided by the attending vet and local conditions regarding parasite prevalence.
Intestinal parasites can be eliminated using specially designed-anthelmintic medications. They take the form as such oral suspensions, topical treatments, and chewable tablets. The selection of medication to use is dependent on the puppy's age, weight, and type of parasites being targeted.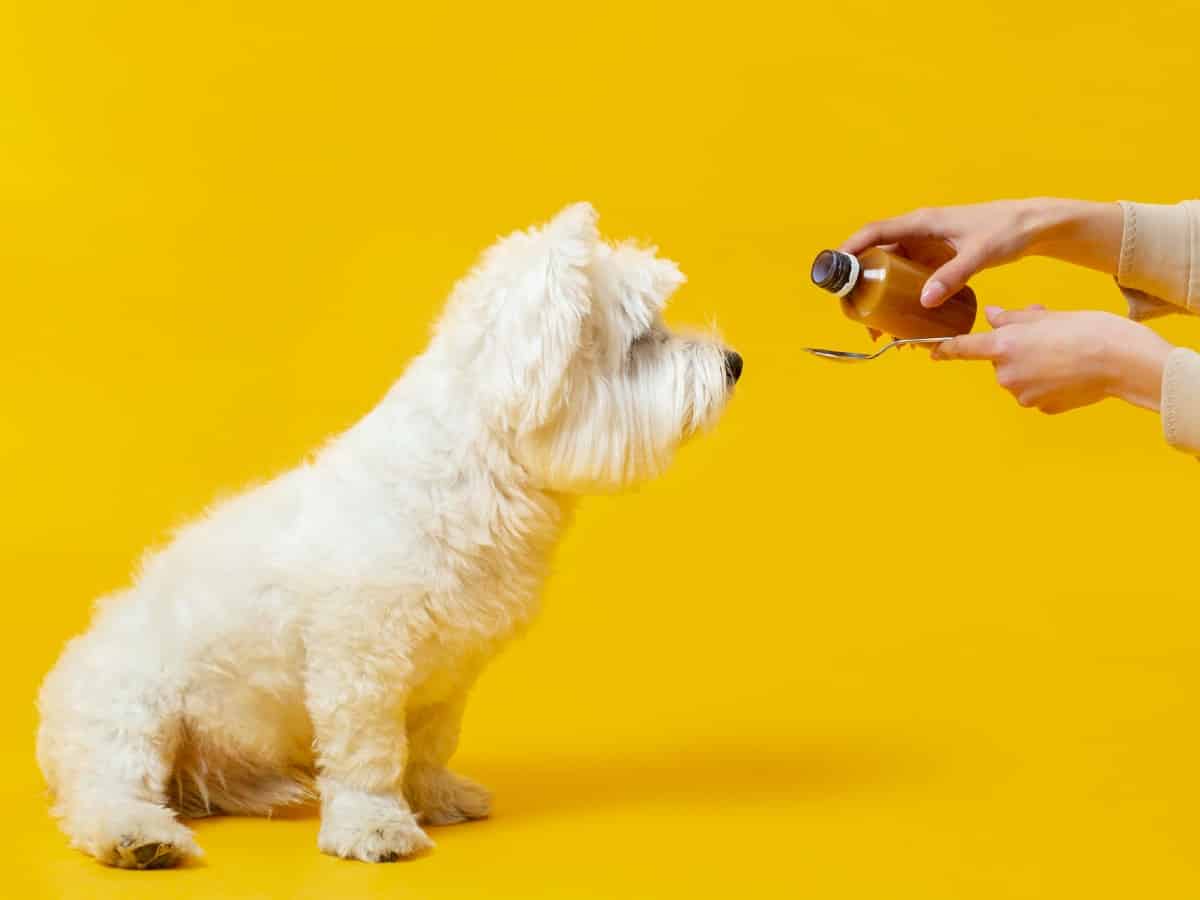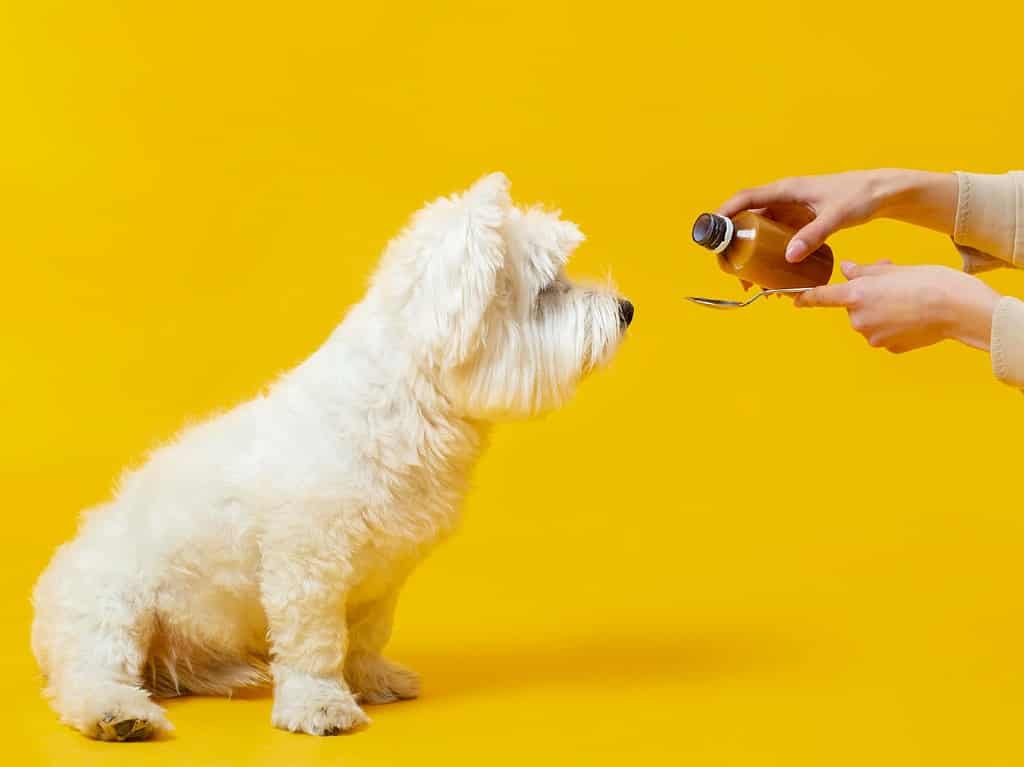 But here's the most crucial part: You should adhere to the veterinarian's advice on the dosage and frequency of administering deworming medication. Failing to do so can jeopardize your pup's health, as it could cause an overdose or lack of therapeutic effect. Furthermore, apply caution when giving certain medications due to their potentially detrimental effects on young puppies. Alternative treatments should then be considered in these cases.
Deworming medications operate to paralyze or prevent parasites from consuming nutrients, leading to their eventual removal through the puppy's excretions. Typically, this results in worms being visible in dog poop; therefore, it is essential to ensure all waste is disposed of appropriately to stop reinfestation and the spread of parasites to other pets.
The dog's environment should be carefully and thoroughly maintained regularly by washing bedding, toys, and other surrounding areas to reduce the chances of re-infection. Additionally, proper sanitary protocol must be followed when interacting with puppies to prevent potential exposure of humans to these parasites.
The process of deworming a puppy is not only a single treatment; it must comprise multiple treatments to eliminate any potential parasites present successfully. Adhere to the entire deworming protocol regardless of how healthy the puppy may appear, as some parasites are often invisible to the naked eye.
Pooping Worms After Puppy Deworming: Normal or Not?
After deworming a puppy, the presence of worms in its stool signifies that the medication is working as intended. This demonstrates that the dewormer has eliminated parasitic infestation from within the dog's body and may still eliminate more intruders over the next few days. 
However, suppose the puppy continues passing worms over an extended period or reveals additional signs of distress such as diarrhea, throwing up, or reduced appetite. In that case, immediate veterinary consultation should be made.
More importantly, not all puppies will pass visible worms after deworming. Sometimes, the parasites may be too tiny or have already been terminated by the medication and broken down before being passed.
How Long Will My Puppy Keep Pooping Worms After Deworming?
After administering deworming medication to a puppy, the infestation of worms should subside and disappear over time. However, the exact amount of time before their poop is free from evidence of worms may vary due to various factors.
Effectiveness of Deworming Medication
The efficacy of the chosen deworming medication is essential in treating a puppy's infected system. If the appropriate and effective drug is used, it should remove parasites immediately. Depending on the type of worm present, some treatments may require multiple doses for complete elimination; thus, following the veterinarian's directions concerning dosage and timing is critical. 
Puppy's Immune System
The success of puppy deworming treatments is mainly based on the strength of a pup's immune system; moreover, those with well-developed immunity tend to recover more quickly than puppies with weaker immunities.
Severity of Infestation
A crucial point to remember is the worm infestation's intensity. If substantial numbers of worms were already present earlier, treatment measures might require more time to become completely successful. It typically takes puppies with severe worm infestations several days or even weeks after deworming for the worms to exit their system through stool completely.
Type of Worm
Additionally, the species of parasitic worms present in the puppy can influence their response to dewormer treatments. Moreover, various types of worms can infect young dogs, such as roundworms, hookworms, whipworms, and tapeworms. Each worm type has its own life cycle and treatment method, influencing the time it takes to eliminate them from the pup's system.
A common parasite in puppies, roundworms, can be passed on from the mother dog to her litter or through contact with contaminated soil and poop. While dewormers are often effective, getting rid of them requires special attention due to their tendency to target adult roundworms, while residual eggs or larvae may remain unaddressed. That's why the pup may keep pooping worms even weeks post-deworming treatment.
Hookworms present a greater difficulty to put an end to, as their life cycle is more complex. These parasites can penetrate the skin of puppies and move through their bloodstream, causing anemia and digestive problems. Although dewormers are primarily successful in killing adult hookworms, they do not always wipe out all larvae or eggs. Therefore, puppies may still be pooping hookworm particles even after treatment for some time.
Although not as frequent, puppies can still be affected by whipworms. These worms live in the large intestine, and symptoms include chronic diarrhea and weight loss following infestation. Because whipworms lay resilient eggs that can last in the environment for an extended period, it may take several weeks for the deworming medication to destroy them, thus prolonging symptom persistence and egg excretion.
We're not through yet. Tapeworms are another parasite that gets into the pup's system differently than roundworms, hookworms, and whipworms. Puppies usually acquire tapeworms by the consumption of fleas or small rodents. The use of a specifically-targeted dewormer can be utilized to combat tapeworms. Nevertheless, the effect may fluctuate from pup to pup; some may still defecate tapeworm sections several days after being administered medication, while others might cease all production at once.
Ultimately, it's common for a puppy to pass some residual worms or fragments following deworming. Worm elimination is a progressive procedure and does not necessarily warrant panic. But if the pup continues to display signs of infestation or passes live worms post-deworming, consulting a vet is recommended for further examination and potential re-treatment.
Now that we've answered your question, "How long will my puppy keep pooping worms after deworming" let's move on to the next important question:
When Should You Worry? Signs of Ineffective Puppy Deworming
Puppy owners should be aware of the pitfalls that may occur during the deworming process. Despite all attempts to provide proper treatment, circumstances can arise in which deworming proves unsuccessful. Knowing what signs point towards an ineffective procedure can ensure that any health risks posed by parasites are addressed promptly and appropriately.
One major red flag is the persistent symptoms of a parasitic infection. As has been noted, common signs of worms in puppies include diarrhea, vomiting, weight loss, a bloated abdomen, and a poor coat condition. This should be an alarming sign if these continue or worsen with no improvement despite treatment.
Another key point: intestinal parasites consume the nutrients in the pup's gut system, depriving it of essential nourishment. As a result, their growth may become limited. If, in spite of having a good appetite, the puppy remains noticeably underweight or manifests any signs of malnutrition, this could mean that the deworming process was ineffective. Similarly, if after a series of deworming treatments the puppy experiences low energy levels and decreased appetite, it is possible that its immune system has been impaired.
Consult your veterinarian if any indicators of ineffectiveness are observed regarding the deworming process for puppies. They may propose an alternative dewormer or go forward with additional tests to determine the type of worm infecting the pup.
What Happens If You Don't Deworm Your Puppy
If you don't deworm your puppy, there will be negative consequences, both in the short-term and long-term, thus seriously impacting their health.
Stunted Growth and Development
Neglecting to deworm your puppy can result in significant growth and developmental delays due to nutritional deficiencies. Internal parasites draw essential nutrients from the puppy, which leads to malnourishment, weak muscles, and a lack of physical development. Poor growth not only affects their initial appearance but also has long-term consequences.
Health Complications
Parasite infestation can cause dire symptoms, not limited to diarrhea, vomiting, and abdominal pain. In severe circumstances, it can damage the intestinal lining, leading to blood loss and anemia. Studies have concluded that if left untreated for too long, such parasite infection may be fatal, especially in developing puppies, due to lack of defense mechanisms.
Additionally, some parasites can infect other organs and tissues, leading to notable health complications. An example is heartworms transmitted via mosquito bites and deposit themselves in a puppy's heart and lungs. If not treated promptly, this disorder could result in heart failure, extensive pulmonary damage, and even death.
Transmission to Humans
The transmission of parasites from dogs to humans must be seriously considered. Roundworms and hookworms can be zoonotic, resulting in potential human infection if the puppy has not been adequately dewormed. Small children are at a heightened risk for infection due to close contact with puppies.
Environmental Contamination
A further worrying consequence of untreated worm infestations is environmental contamination. These parasites produce large volumes of eggs passed out in a puppy's feces, which can spread and pollute grass, soil, or other outdoor areas they explore. This creates a self-sustaining cycle; without treatment, the puppy may consume infected worm eggs while out and about, leading to renewed infections. Not only does this pose a danger for the individual puppy, but it also could infest nearby animals that ingest these eggs, thus the possibility of a larger infestation.
Final Words 
In conclusion, there is no clear-cut timeline for how long your puppy will stop pooping worms after deworming. Factors such as the type of worm, the effectiveness of the dewormer, the pup's immune system, and the severity of the infestation can affect this timeframe. There's no need to panic as long as your pup doesn't show other symptoms after deworming.
But note: Prevention is always better than cure. Following a recommended deworming regimen prescribed by a certified veterinarian eliminates parasites and prevents re-infestation. Veterinary professionals are typically knowledgeable of specific treatments that should be administered based on age, weight, and exposure risk to puppies. So listen to your vet to ensure your pup is worm-free!
References
Beaver, P. C. (1958). Human Disease from common worms of dogs and cats. South African Medical Journal, 32(2), 42-45.
Raza, A., Rand, J., Qamar, A. G., Jabbar, A., & Kopp, S. (2018). Gastrointestinal parasites in shelter dogs: occurrence, pathology, treatment and risk to shelter workers. Animals, 8(7), 108.
Seah, S. K., Hucal, G., & Law, C. (1975). Dogs and intestinal parasites: a public health problem. Canadian Medical Association Journal, 112(10), 1191.
Enriquez, G. F., Macchiaverna, N. P., Argibay, H. D., Arias, L. L., Farber, M., Gürtler, R. E., … & Garbossa, G. (2019). Polyparasitism and zoonotic parasites in dogs from a rural area of the Argentine Chaco. Veterinary Parasitology: Regional Studies and Reports, 16, 100287.